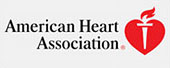 CPR, AED and First Aid is our classroom, video-based, instructor-led Combo course that teaches students CPR skills such as performing a head-tilt-chin lift and giving compressions and breaths. It also teaches students critical skills needed to respond to and manage a first aid, choking or sudden cardiac arrest emergency in the first few minutes until Emergency Medical Services (EMS) arrive.
Class includes the following:
- CPR for Adult, Child, and Infant
- AED operation
- First Aid
If you are a student applying in the healthcare field or need CPR for a Healthcare setting, you need a Healthcare Provider certificate. Ask your professor or employer.