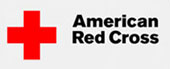 *Price includes Pocket Mask and Course Material
Be prepared for swim test:
300-yard continuous swim using the front crawl, breaststroke or combination of both without stopping to rest. Must swim with face in the water and demonstrate breath control.
Tread water for 2 minutes without supports or stopping. When treading, only the legs can be used. Candidates should place hands under the armpits. The head must remain above the surface of the water.
Starting in the water, swim 20 yards. Surface dive and retrieve a 10-pound object from the bottom. Return to the surface and swim 20 yards to return to the starting point with both hands holding the object and keeping the face at or near the surface so you are able to get a breath. Exit the water without using a ladder or steps.
--- IMPORTANT ---
You must download and print OR purchase the manual before the class.
To download and print Lifeguard Manual: http://www.editiondigital.net/publication/?i=95090
To purchase:
1. Go to http://www.redcross.org/en/takeaclass
2. Under Lifeguard and swimming, click Lifeguarding
In the middle of the page, on the right hand side of Lifeguarding, under M
You must print, sign and bring the following to the first day of class.
1. Liability Waiver: Click here to download
2. Class Agreement: Click here to download
Class Syllabus and Assignment:
Click here to download (YOU HAVE ASSIGNMENT TO COMPLETE BEFORE THE FIRST DAY OF CLASS)
Schedule (
You must attend all dates listed below

):

**Scedule includes 1 rain day

The course location is across from Citizens Field in Waldo Road in Gainesville.

Class - Florida Heartsaver - 1225 NW 16th Avenue Gainesville, FL 32609
Pool - Northeast - 1100 NE 14th St. Gainesville, FL 32601