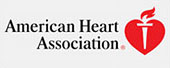 This class teaches students critical skills to respond to and manage an emergency in the first few minutes until emergency medical services (EMS) arrives. Students learn skills such as how to treat bleeding, sprains, broken bones, shock and other first aid emergencies.

First Aid is typically a requirement for individuals in the following programs: TRSM Majors, Agriculture Safety Classes, and some Rec Sports employees(ask you supervisor if you need it).
If you are a student applying in the healthcare field or need CPR for a Healthcare setting, please register for one of our Healthcare Provider (BLS) classes.