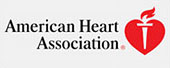 This is your basic Adult CPR & AED training for lay rescuers. This classroom, video-based, instructor-led course teaches you how to perform CPR to adult victims, how to operate an AED (Automated External Defibrillator), as well as how to relieve choking on an adult.
This course does NOT include infant CPR.
If you are a student applying in the healthcare field or need CPR for a Healthcare setting, please register for one of our Healthcare Provider (BLS) classes.